Adapted from a recipe by the same name at Cooking.com. I reduced it.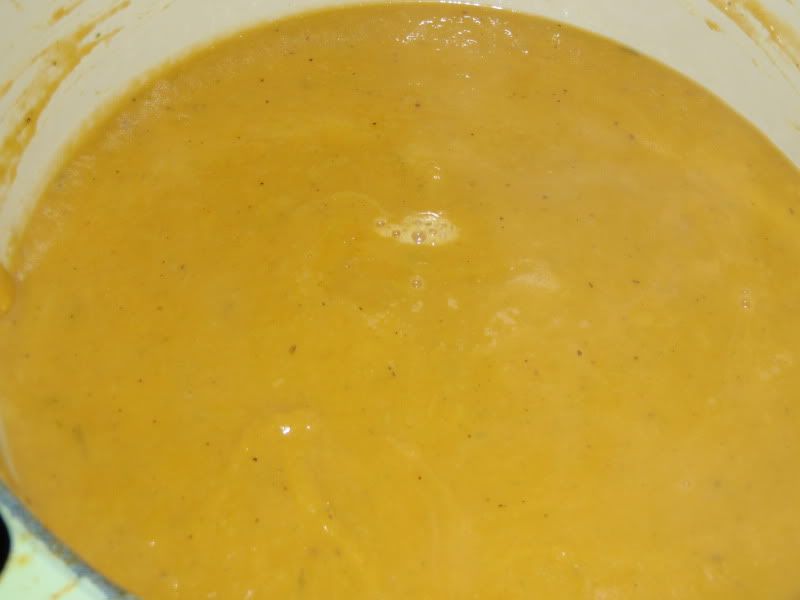 1-2 lb butternut squash
3 T butter
1 large leek, white and tender parts, chopped
4 thyme sprigs
3 c chicken stock
1 tsp salt
1/2 tsp pepper
Preheat oven to 350 degrees. Slice butternut squash in half, remove seeds, and place on baking sheet coated with cooking spray. Cook for 45 minutes or until tender. Remove skin.
In a medium dutch oven, saute leeks and thyme in butter over low heat until carmelized. This will take nearly as long as the butternut squash. Remove the thyme sprigs.
Add the squash and stock to the cooked leeks. Simmer over medium heat for 20 minutes.
Using an immersion blender, process until smooth. Season with salt and pepper. For a creamer soup, add a splash of milk (up to 1/2 cup) at this point. This is also a very thick soup, so if thinner consistency is desired, add up to 1/2 cup more stock.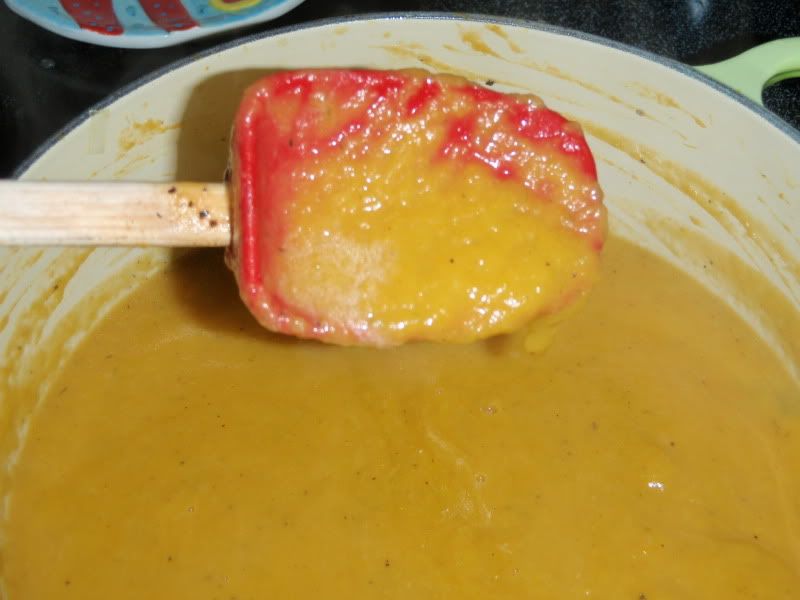 4 servings