I just checked this morning and my thyme is finally sprouting!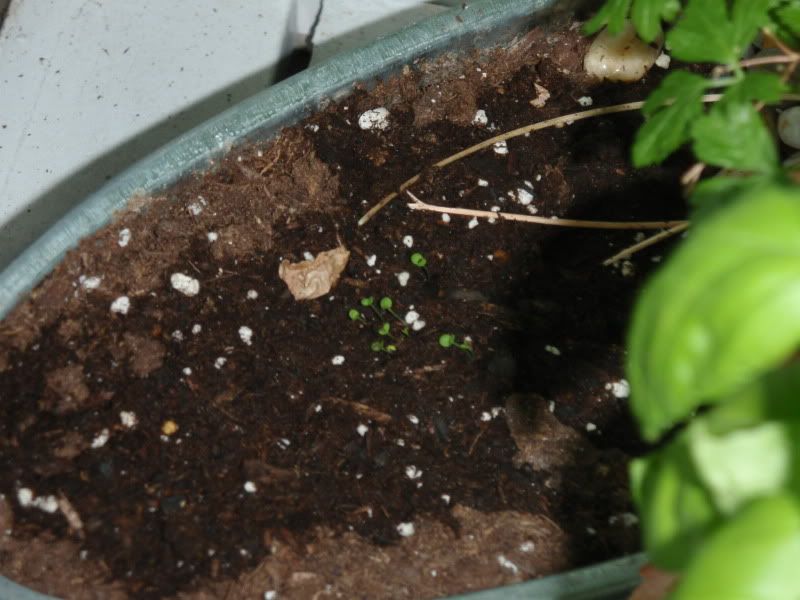 Here's how it looks in perspective to my year-old basil and parsley plants.
My new basil appears to be doing well.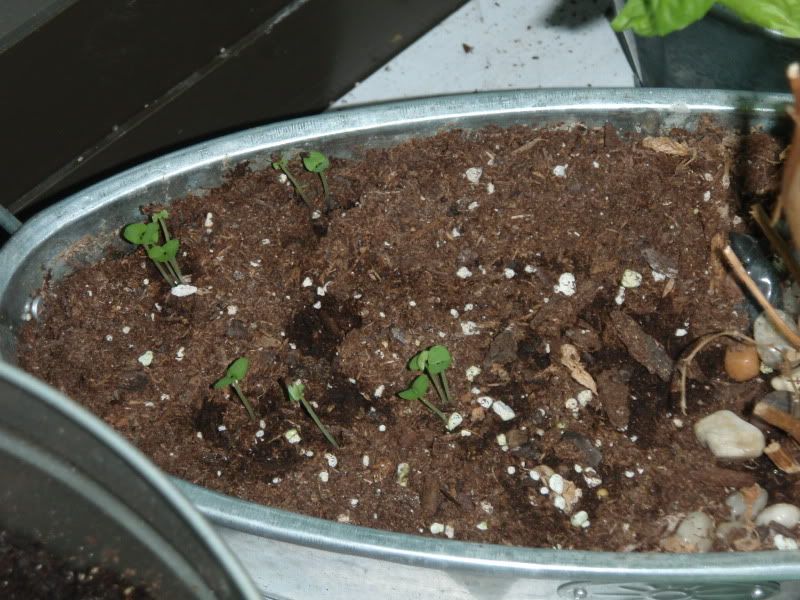 The tomatoes are getting their center leaves and looking closer to the magazine picture!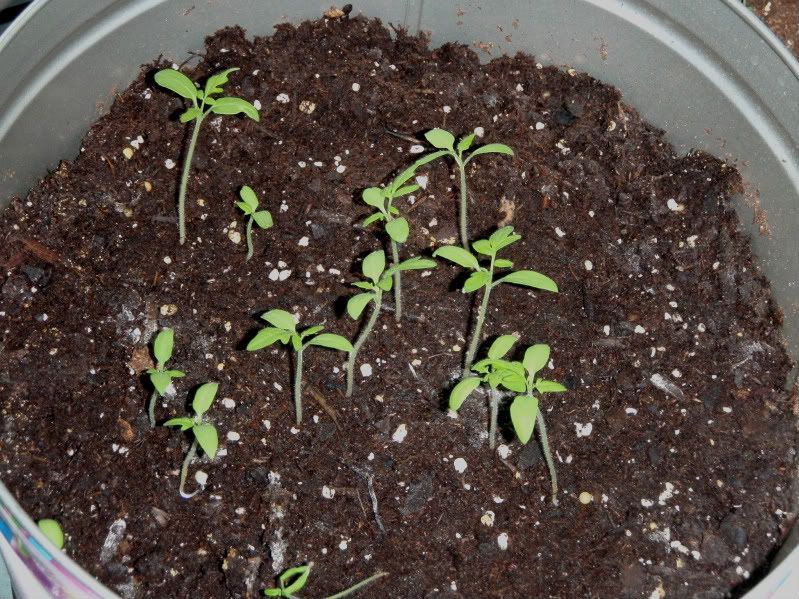 Finally, I'm happy to report that my rosemary and sage plants are still alive.