Thanks to my wonderful mother-in-law's spring cleaning/decluttering, lookee at all I got: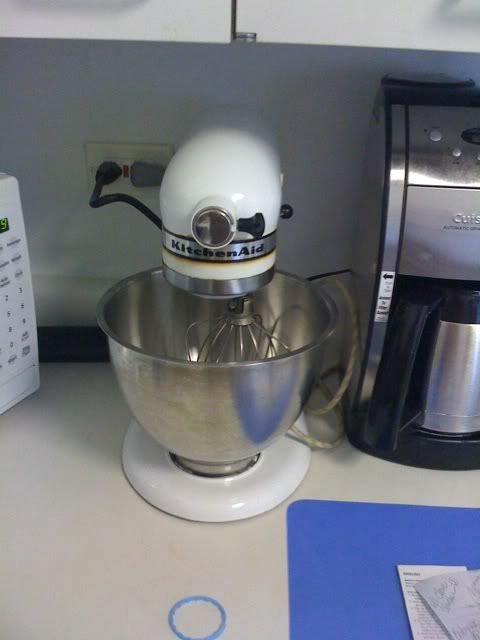 I've wanted a stand mixer for some time, but I didn't think I had the room.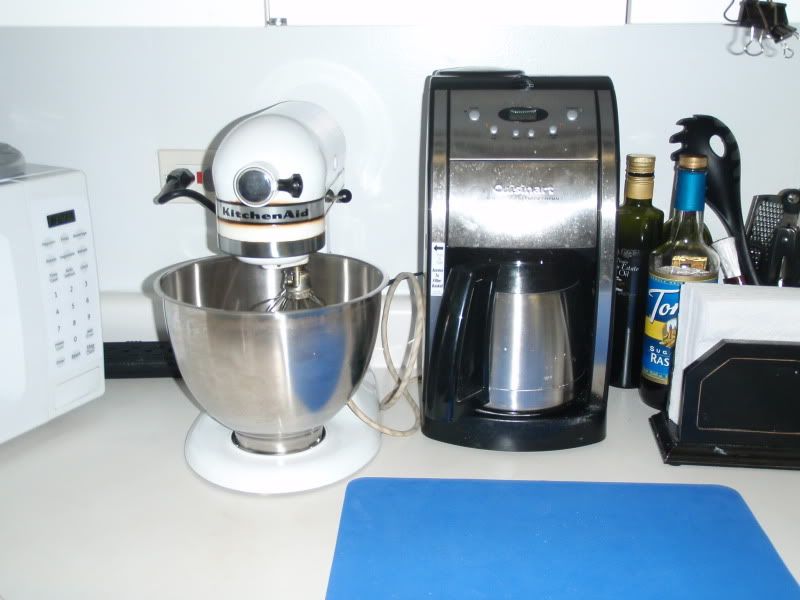 It fits perfectly!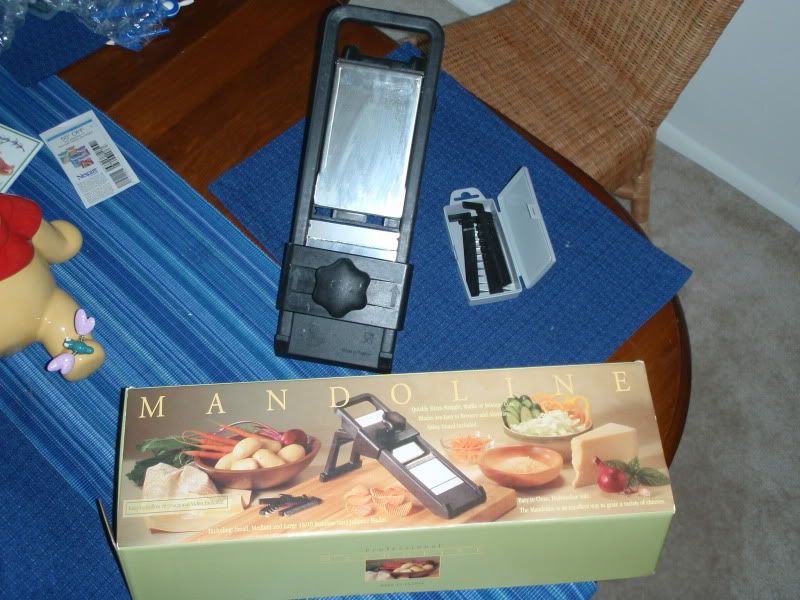 Now I'm ready to slice and dice up a storm!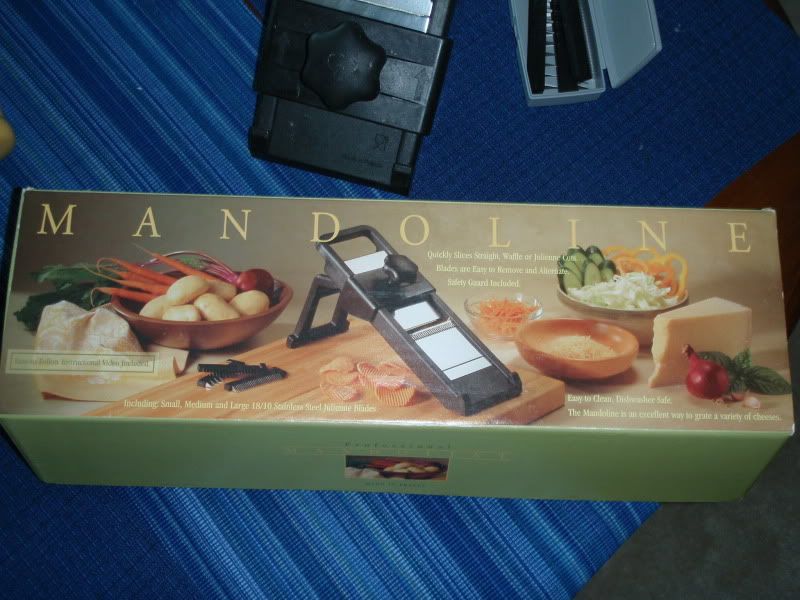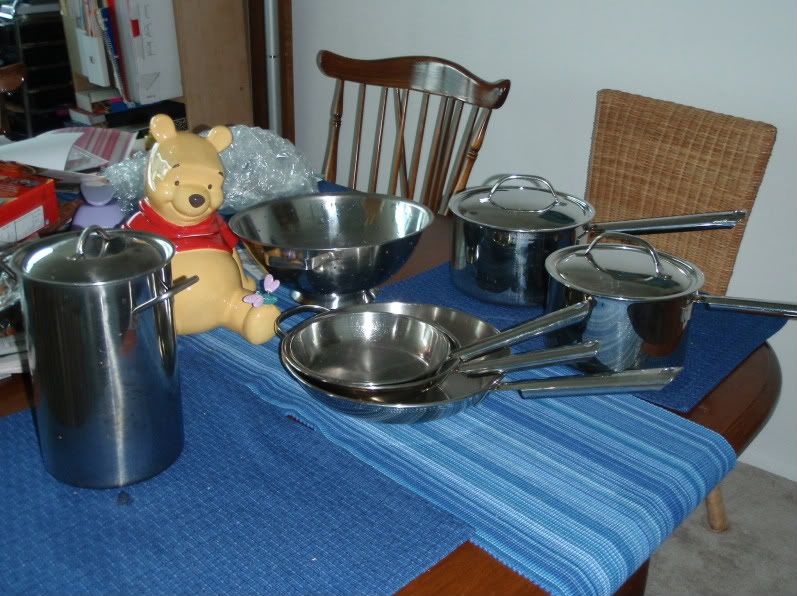 Yes, I already have tons of pots and pans, but everyone needs a set of stainless steel. The pot to the left is an asparagus steamer!