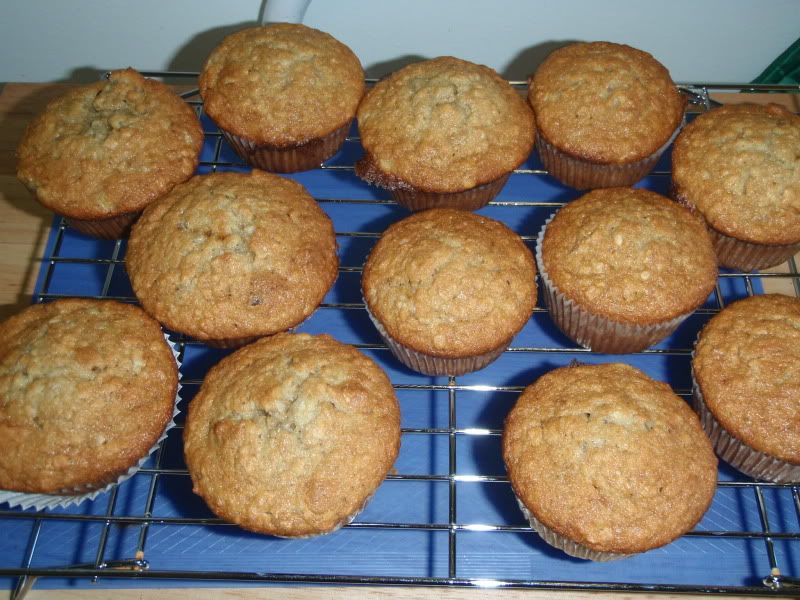 1/2 cup butter, softened
1 cup sugar
2 eggs
3 ripe bananas, mashed
3/4 cups all-purpose flour
1/2 cup wheat flour
1 tsp salt
1/2 cup oatmeal
1/2 teaspoon baking soda
1/2 cup toasted walnuts, if desired

Preheat the oven to 350 degrees F. Coat a 12-cup muffin tin with nonstick cooking spray. In a large bowl, beat the butter and sugar until creamy. Add the eggs and beat until light and fluffy. Stir in the bananas, mix well. Add the flours, baking soda, salt, oatmeal, and walnuts stirring just enough to moisten. Spoon the batter into the muffin cups and bake for 25 to 30 minutes, or until a wooden toothpick inserted in the center comes out clean.