9 ounces all purpose flour (~2 cups)
2 T sugar
1 tsp baking soda
1/2 tsp salt
1.5 buttermilk
1/4 c melted butter
2 egg whites
1. Preheat to 350
2. Mix dry ingredients. Make a well. 
3. Mix wet ingredients.  Add to dry ingredients, and stir until moist. 
4. Pour batter into a 8x4 in loaf pan, coated with cooking spray. 
5. Bake about 45 min untile golden brown and a tooth pick comes out clean. 
6. Cool in pan for 10 minutes, then remove from pan and cool completey. 
The first thing I made using my "new" stand mixer.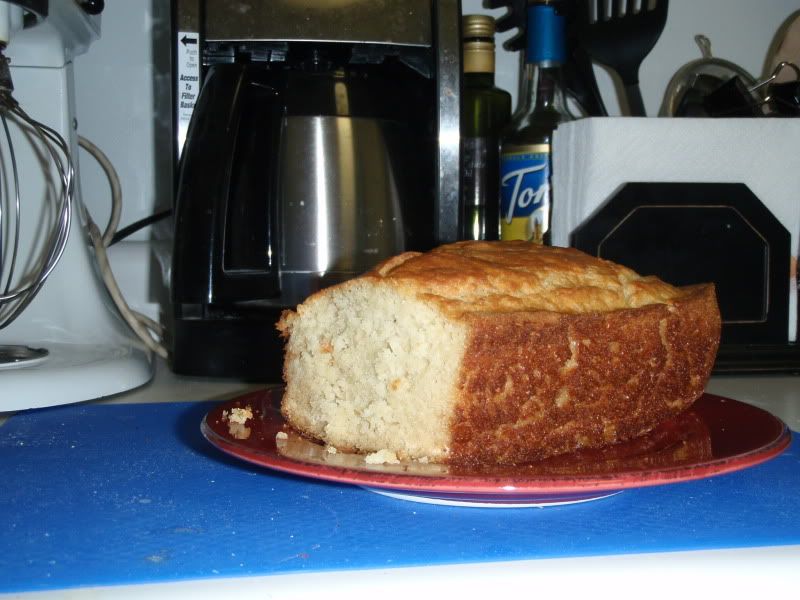 This turned out very yummy. Hopefully it will last till tomorrow--has the light texture almost of cornbread.