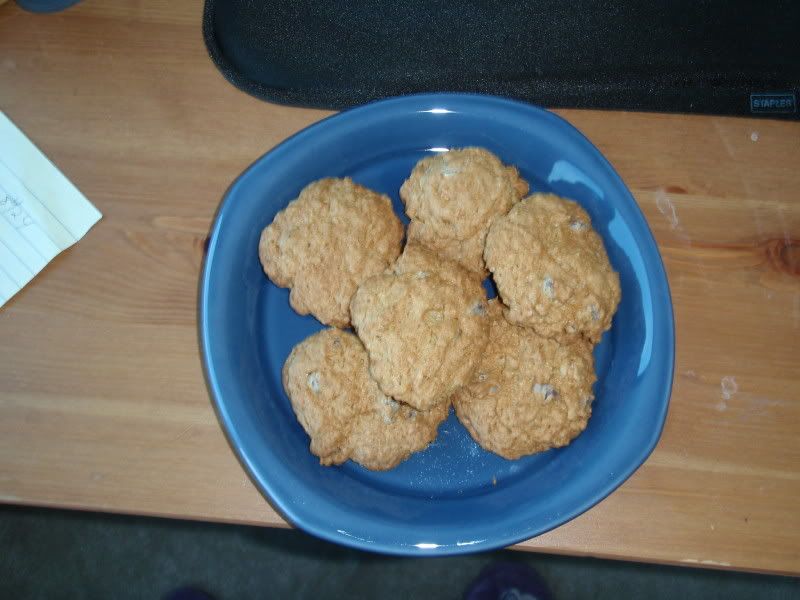 Ingredients:
½ cup margarine
¾ cup dark brown sugar
½ cup sugar
2 large egg whites
1 large egg
2 tsp vanilla extract
2 cups all-purpose flour
1 cup oats, uncooked
1 cup chocolate pieces
1 tsp baking soda
½ tsp salt
- Preheat oven to 375 degrees
- In a large bow, beat margarine, brown sugar, and sugar until combined. Beat until fluffy.
- Add egg whites, egg, and vanilla extract; beat until smooth.
- With spoon, stir in flour, oats, chocolate chips, baking soda, and salt until combined.
- Drop dough by level tablespoons about 2 inches apart. Bake 10 to 12 minutes.